Example Assignments from our Blog
Check out these assignments to see how teachers are using Classkick. Each assignment has a corresponding blog post that breaks down the assignment and encourages intentional, thoughtful planning when using Classkick.
Getting Started: Tips and Templates
Access how-to guides, flip through best practices and use some of our teacher-created assignment templates
Download and edit Classkick Templates for your classroom needs.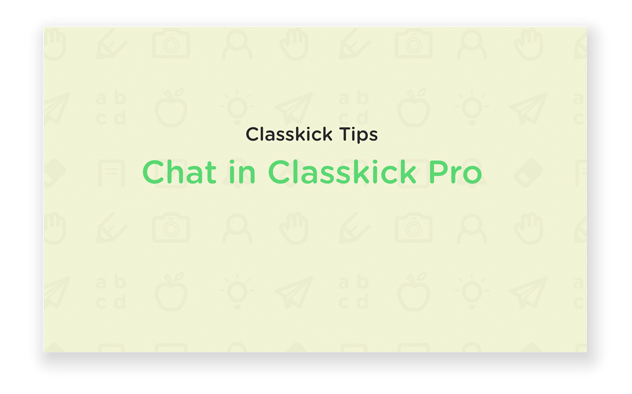 Discover a new way to give feedback in Classkick with our Chat feature.
Save time and give more feedback using stickers.
See tips inside for which Classkick features can assist you in adding to a positive classroom culture.
A practice assignment you can use to get your students acquainted with Classkick's tools.
From the Community
Discover, save and retailor great assignments from other Classkick teachers to suit your needs!